Download QuickView 1.03b
Note that the development of this DOS real mode version of QuickView is discontinued. However, the software is still of interest for use with old 286 systems, under low memory conditions or if you use QuickView with your own real mode programs.

If you'd like to play DivX videos then download QuickView Pro.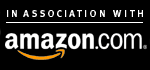 ---

Last updated on 28th October 2005 webmaster@multimediaware.com